St Catharine's College Chapel, Friday 10 February; 6 pm (lasting 2 hours), Admission Free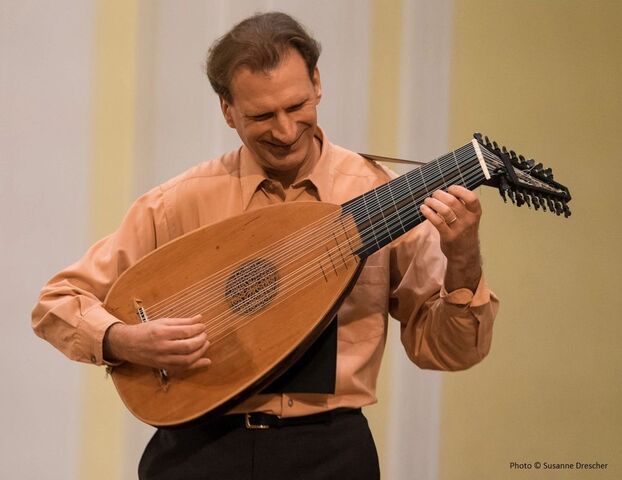 A masterclass in which award-winning lutenist Peter Croton will be working with four Cambridge choral scholars, on music by Dowland, Purcell and Caccini; accompanying them on the lute.
During the session, Peter will talk about his own approach to technique and performance practice. The session is informal, and admission is free. Observers are welcome even if they cannot attend the full session.
About Peter Croton
Award-winning lutenist and romantic-guitarist Peter Croton is an active performer & recording artist as soloist & accompanist. In the press he has been called a "lyric poet of the lute" and has been praised for his "breathtaking virtuosity" and "astonishing range of tone colours and dynamics". Peter teaches lute, romantic guitar, continuo, and historical performance practice at the Schola Cantorum Basiliensis and the Conservatory of Music in Bern. His newest book, A Method for the Renaissance Lute is now available. Peter is President of the German Lute Society (Deutsche Lautengesellschaft), and is the initiator & artistic director of Basel Plucks – Festival for lute & guitar.
This Event
is organised jointly by St Catharine's College and Cambridge Early Music.