As part of our Summer Schools programme, this week will be the perfect opportunity to make new friends through old music, and to develop your skills under the guidance of a world-class team of tutors directed by Clare Wilkinson. The composer of the week will be William Byrd and all details on the theme will be announced shortly.
Venue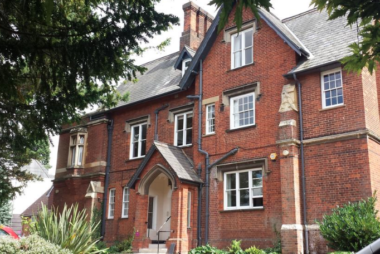 Our 2021 course will be held at Benslow Music, Hitchin, just a 30-minute train ride from Cambridge or London. An ideal base for exploring some of England's most beautiful countryside, the historic town of Hitchin with its fine parish church is a destination in itself. There is also plenty of free parking.
Benslow Music has ten designated rehearsal and practice rooms, including two halls suitable for larger ensembles and public events. They possess a fine Goble harpsichord modelled on a 1727 Christian Zell original as well as virginals, a spinet and a restored Broadwood square piano dating from the 1820s.
Benslow Music provides a wide range of comfortable bedrooms with ensuite or shared bathroom facilities, enviable catering and all sorts of rehearsal and practice rooms. The beautiful gardens provide an inviting space in which to relax and regather energies between sessions. Additionally, all summer school participants will be able to make use of Benlow Music's extensive music library during their course. Find out more about accommodation on Benslow Music's website.
Bursaries
The Selene Webb (née Mills) Memorial Bursary Fund supports those whose financial situation would prevent them from attending our courses without assistance, particularly music students and those setting out on a career in music.