Part of our Summer Schools programme, this week will be the perfect opportunity to spend time with like-minded musicians, and to develop your skills under the guidance of a world-class team of tutors, led by Clare Wilkinson voices and course director, Giles Underwood voices, Jacob Heringman lutes and John Bryan viols.
'A store housse of treasure'
John Baldwin's Commonplace Book: a personal collection of exquisite taste
A store housse of treasure: this booke maye be saiede:
of songes most excelente: and the beste that is made…
Singer-scribe John Baldwin, renowned for the beauty of his penmanship, was evidently also a man of excellent musical taste. In his personal Commonplace Book, begun around 1580, he collected a wide variety of English music, sacred and secular, from Taverner and Tye to Thomas Morley. He probably knew William Byrd well, and held him in the highest regard (the rarest man hee is / in musicks worthye arte / that now on earthe dothe live / I speake it from my harte…).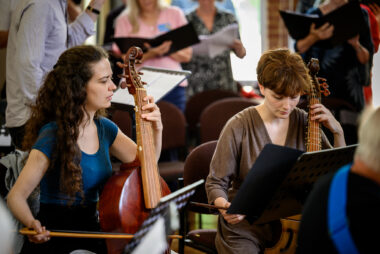 This collection encompasses numerous European composers also. De Monte, Verdelot and Ferrabosco all appear, but most strikingly, Baldwin was clearly an early fan of Luca Marenzio; even before Musica Transalpina (1588) had arrived on the scene to broaden musical minds, Baldwin selected no fewer than fifteen of his madrigals, including some strikingly chromatic music unfamiliar to an English ear. Marenzio came to be much admired and emulated not only by English madrigal composers such as Morley and famed viol consort composers such as Lupo, but also by John Dowland, renowned for quite a different style, who travelled to Italy to seek out Marenzio. Could Marenzio even have been the source of Dowland's famous 'Lachrimae'?
On this residential week of intimate chamber-music for advanced singers and players, we will explore Baldwin's favourite music, and follow the path it laid to Marenzio, Dowland, Lupo and others. Come and immerse yourself in this wonderful music, work at a high level, and develop your skills together with our expert (but very friendly) team of tutors.
Open to experienced voices, viols and lutes who are confidently able to hold a line alone. Pre-formed consorts of voices or viols are very welcome. We will work in small groups, with one voice/instrument per part. Participants will be encouraged to work autonomously as well as under the direction of our tutors. There will be a focus on being a good musical colleague, as well as singing and playing to the best of our ability. We will perform for each other informally over the course of the week, rather than preparing for a concert.
A typical day's schedule might be: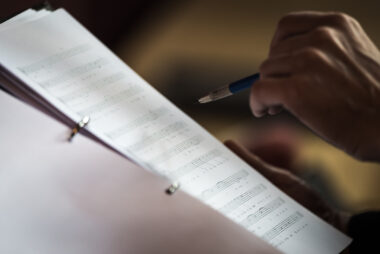 09.00 Optional warm-up
09.30 Session 1: 'Home' consort groups
11.00 Coffee
11.30 Session 2: 'Home' consort groups
13.00 Lunch, followed by free time
15.00 Session 3: a talk, workshop or open lesson
16.30 Tea
17.00 Session 4: Mix-and-match consort groups (allocated by tutors)
18.30 Dinner
19.30 Short 'musical gathering', followed by free time
Later: Benslow Music's bar is open!
This example timetable is subject to change.
Music will be provided, but you are also encouraged to bring your own sets of parts and scores if you wish. Alternatively, you could join the growing number of people saving paper by using iPads.
Participants should arrive in time for tea at 4pm on Sunday 30 July; the first session will start at 5pm. The course ends with breakfast on Sunday 6 August.
Is the Renaissance course for me?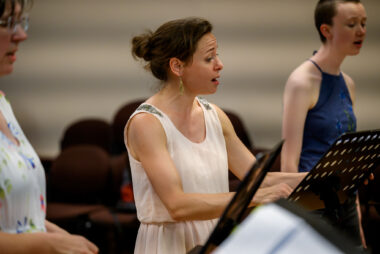 This is an advanced course. We welcome applications from confident singers and players of viols and lutes, who can hold a line alone with ease (much, but not all music will be available in advance). Pre-formed consorts of viols or voices are especially welcome!
Pitch will be A = 440
Non-singing/playing observers are also welcome, by arrangement; contact us for details.
The course is open to over-18s, or over-16s if accompanied by an adult.
Venue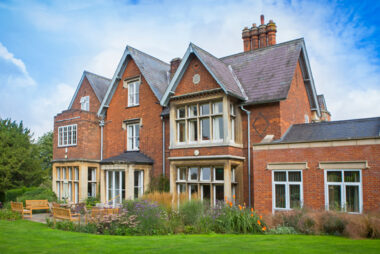 Our 2022 course will be held at Benslow Music, Hitchin, just a 30-minute train ride from Cambridge or London. An ideal base for exploring some of England's most beautiful countryside, the historic town of Hitchin with its fine parish church is a destination in itself. There is also plenty of free parking.
Benslow Music has ten designated rehearsal and practice rooms, including two halls suitable for larger ensembles and public events. They possess a fine Goble harpsichord modelled on a 1727 Christian Zell original as well as virginals, a spinet and a restored Broadwood square piano dating from the 1820s.
Benslow Music provides a wide range of comfortable bedrooms with ensuite or shared bathroom facilities, enviable catering and all sorts of rehearsal and practice rooms. The beautiful gardens provide an inviting space in which to relax and regather energies between sessions. Additionally, all summer school participants will be able to make use of Benslow Music's extensive music library during their course. Find out more about accommodation on Benslow Music's website.
Bursaries
The Selene Webb (née Mills) Memorial Bursary Fund supports those whose financial situation would prevent them from attending our courses without assistance, particularly music students and those setting out on a career in music. Find out more on how to apply for a bursary.