Join our loyal team of volunteers to help us present concerts in our wide range of venues. There is a huge variety of tasks which need taking care of to achieve a smooth-running event, including on-the-door ticket sales, programme sales, serving interval drinks, helping the audience find their seats, and setting out and clearing away chairs. To volunteer for stewarding, please email friends@cambridgeearlymusic.org.
We also increasingly need people with the technical skills to help us stream and record our concerts. There are further opportunities to help with marketing, fundraising and other audience development activities. To volunteer for this sort of work please email info@cambridgeearlymusic.org.
Not every volunteer can listen to every concert (somebody has to be on the door!), but there is usually the chance to hear most or all of our world-class concerts.
Internships
Cambridge Early Music occasionally offers work experience to outstanding individuals who gain invaluable practical experience within the fields of arts management. These placements are usually, but not always, offered to undergraduate students resident in Cambridge, often over a period of six weeks, though longer periods of work are also possible; please enquire.

Candidates will be expected to have an enthusiasm for historically informed performance and to be committed to bringing the best of their skills and abilities to the organisation. Excellent communication and organisational skills, good IT skills and the ability to prioritise and work to meet deadlines are essential for the role.

Tasks may include assisting with marketing and social media, fundraising, concert management or front of house support—all working part-time, with more intensive work during our Cambridge Festival of the Voice or Summer Schools. The flexible nature of the post allows the candidate to continue with their academic studies, and Cambridge Early Music is sympathetic to the candidate's own rehearsal/performance commitments. Please note: out of pocket expenses are covered.
To apply, please send your CV to info@CambridgeEarlyMusic.org, with a covering letter outlining (a) the reasons why you believe you would be suitable for the position, and (b) your availability. 
Sara González, Intern (Autumn 2021)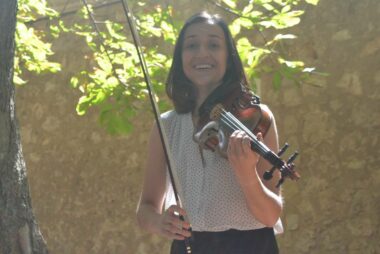 My internship with CEM over Autumn has been a very fulfilling experience. I had the opportunity to develop a wide range of skills like designing concert programmes and promotional posters, scheduling social media and marketing strategies, coordinating reciprocal marketing and creating e-newsletters, editing video and audio, and updating databases, among others.
As a professional musician, gaining more experience in the arts administration field was important, not only to expand my knowledge through real-world experiences, but also to learn how to develop my own cultural projects. Although I had a strong guidance, particularly during the organisation of the Cambridge Festival of the Voice in November, working remotely gave me the opportunity to take on a leading role for some of the tasks. I am really glad that I took this internship, which allowed me to gain experience in different aspects of arts administration that will be useful for my future career.
Rebecca Ward, Intern (Summer 2019)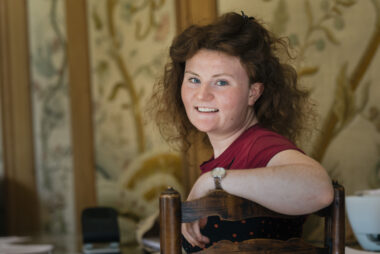 I undertook an internship with Cambridge Early Music over the summer to develop my career in music education. During this internship I was able to gain insight into all aspects of arts management, including (but not limited to): concert management, box office assistance, reciprocal marketing, programme design and strategies for effective social media. I was well supported, working under the close supervision and guidance of the existing administrative staff, while also being challenged to take sole responsibility for certain tasks. Furthermore, it was a brilliant opportunity to network with an international community of musicians and leading artists in the field of early music in the beautiful grounds of Girton College.
Since undertaking this internship I feel more confident in my ability to organise concerts and create effective marketing strategies, and I therefore feel well prepared for a future role in this industry. I am grateful for the experience and insight that I have gained and I hope to continue to support the valuable educational work of CEM in the future.
Sofia, Volunteer (Summer 2016)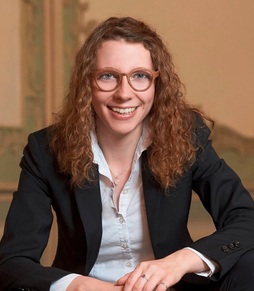 My time volunteering with Cambridge Early Music was a very enriching experience for me, due to many, various aspects: the work had been especially enjoyable for being the contact for all participants and tutors, which meant daily insights into the rehearsal process, supporting the artists in any manner and also sharing a lot of laughter and joy! I felt very lucky to get to know people from nearly all over the globe; enjoying time together and getting appreciative feedback from participants from New Mexico and other places has just been wonderful and rewarding. I loved witnessing the joint progress as people came together forming chamber music ensembles at the beginning of the week, everyone bringing their own experiences, skills and musicality to work on the repertoire, and finally performing in the concert together as a new union.

I appreciated the great range of musical instruments which are rather rare to see and hear, as well as the Spanish Early Music repertoire including stunning pieces of Early Music which I had never experienced before. Although the course itself has a repetitive routine, every day was exciting to be part of due to the variety of tasks that had to be done, such as the provision of programme booklets for the concerts and stage management at the actual events.
I particularly enjoyed the daily work in the office in a motivating atmosphere throughout the whole course time, and also close to the rehearsals and performance venues, situated in the beautiful ambience of Jesus College, Cambridge. I am immensely grateful for the opportunity of volunteering for the Cambridge Early Music Summer Schools 2016. I hope to be able to join this great and supportive team again at some point in the future, as this year's two weeks went by far too quickly.
Rebecca Lockhart, Intern (Summer 2015)
I undertook an internship with Cambridge Early Music the summer after I graduated from university. It was a great experience which allowed me to develop a wide range of transferable skills. From concert management to programme design, from assisting with the box office to creating artists' contracts and processing invoices, I gained some extremely useful knowledge which has been invaluable in my subsequent search for permanent employment—a manager at another arts organisation specifically commented on what a useful thing to have on my CV this internship was during my interview with her. Aside from its value in terms of career development, I found the opportunity to engage with professional and amateur musicians, help put on several successful concerts, and assist with running two fantastic summer schools very rewarding, particularly as I was able to do some singing and even try out a baroque viola myself. I would highly recommend this internship to anyone who is considering a career in arts management, as it provides a very broad range of experiences and is an excellent introduction to what goes on behind the scenes in the arts.