As part of our Summer Schools programme we offer this Baroque course, with highly acclaimed tutors both as teachers and performers: Peter Holman course director & continuo, Judy Tarling upper strings, Mark Caudle lower strings, Gail Hennessy woodwind and Philip Thorby voices. (Find out more about our tutors.)
Baroque Dresden: The Musical Melting Pot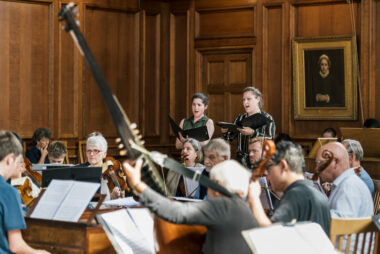 In the early eighteenth century, Dresden, the capital of the electors of Saxony and kings of Poland, was one of the most important cultural centres of Europe. Its world-famous court orchestra and singers included many of the greatest virtuosi of the day, who performed music written by its court composers, including Heinichen, Lotti, Zelenka, Pisendel and Hasse, as well as works specially written for it by composers with Dresden connections, including Vivaldi, J.S. Bach (who was made a Dresden court composer in 1736) and Telemann. Much of the music performed there has survived in the Saxon State and University Library in Dresden and has recently been made available online.
Our 2021 Summer School will be devoted to exploring the riches of Baroque Dresden's cosmopolitan musical scene. The focus will be on two large-scale works written by J.S. Bach for the Dresden court, the Trauerode BWV198 (1727) and the first portion of the Mass in B minor (1733), together with choral and orchestral works by Vivaldi, Hasse and Zelenka. We also plan to work on music performed by the court orchestra by Telemann, Vivaldi, Heinichen and others, and motets written for the seventeenth-century Dresden court chapel by Heinrich Schütz, Christoph Bernhard and Vincenzo Albrici.
Each day we will offer technique workshops, choral and orchestral sessions for large-scale works, and smaller ensemble sessions exploring unusual repertoire in various combinations—not necessarily restricted to the Dresden theme—selected and coached by the tutors.
​Auditions for solo vocal and instrumental roles in the works performed in the final concert will be held if necessary. Instrumentalists (particularly wind players) should be prepared to sing in the choir in large-scale pieces that do not have parts for their instruments. Vocal scores for the major works will be made available in advance.
A typical day's schedule might be: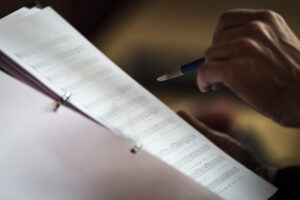 09.30 – sectionals
11.00 – coffee
11.30 – choir session / orchestra session
13.00 – lunch break
13.30 – free time / self-organised groups
16.00 – tea
16.30 – smaller ensemble session (organised by the tutors)
18.30 – dinner
19.30 – talk by one of the tutors
20.00 – tutti session for large-scale works
Tuition will stress historically-informed techniques and style. A large selection of music for many combinations of instruments and voices will be provided; you are also invited to bring your own sets of parts and scores.
​Participants should arrive in time for the welcome at 4pm on Sunday 25 July. The course ends with breakfast on Sunday 1 August.
Is the Baroque course for me?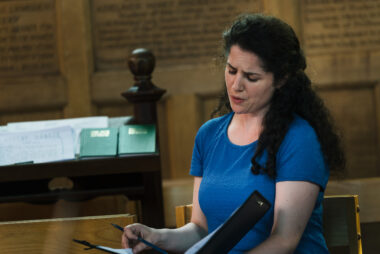 Applications are invited from proficient singers and confident players of gut-strung Baroque instruments (violin, viola and cello), with Baroque bows (some instruments and bows are available to hire), bass viol, violone, flute, oboe, bassoon, lute family and harpsichord/organ. (Suitable keyboard instruments are provided.) Pitch: A=415.
Players should have a good mastery of instrumental technique, but not necessarily any experience of Baroque playing. However, the wind players need to be fluent and confident on their Baroque instruments, able to sight-read solos with confidence. Continuo players should have a good knowledge of figured bass.
Singers should be experienced and fluent sight-readers; they may be encouraged to take solo parts as well as singing in ensembles.
​Pre-existing groups are welcome to apply together, and may bring prepared music for coaching in some of the chamber music sessions. Non-singing/playing observers are welcome if we have space.
Concerts
25 July, 4pm: the course begins with a short lecture-recital by The Parley of Instruments. This will not be open to public.
28 July, 8pm: The Parley of Instruments will give a full-length evening concert at St Mary's church, Hitchin. A pre-concert talk by Dr Stephen Rose will start at 7pm.
31 July, 7.30pm: on the final evening, course members will participate in a public concert at Benslow Music, performing works studied during the week.
Venue
Our 2021 course will be held at Benslow Music, Hitchin, just a 30-minute train ride from Cambridge or London. An ideal base for exploring some of England's most beautiful countryside, the historic town of Hitchin with its fine parish church is a destination in itself. There is also plenty of free parking.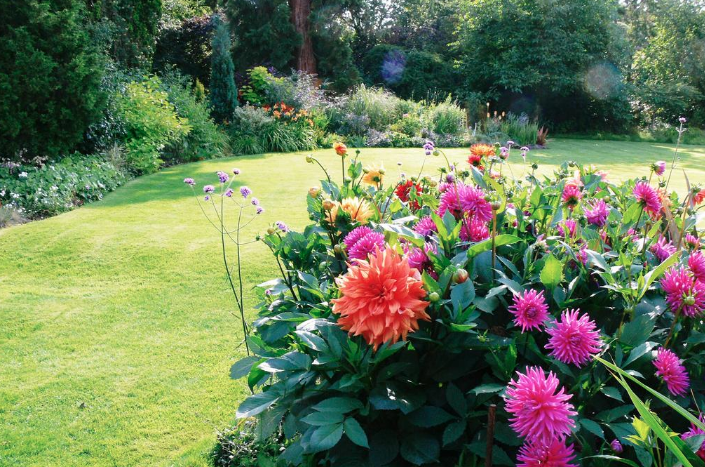 Benslow Music has ten designated rehearsal and practice rooms, including two halls suitable for larger ensembles and public events. They possess a fine Goble harpsichord modelled on a 1727 Christian Zell original as well as virginals, a spinet and a restored Broadwood square piano dating from the 1820s.
Benslow Music provides a wide range of comfortable bedrooms with ensuite or shared bathroom facilities, enviable catering and all sorts of rehearsal and practice rooms. The beautiful gardens provide an inviting space in which to relax and regather energies between sessions. Additionally, all summer school participants will be able to make use of Benlow Music's extensive music library during their course. Find out more about the venue on Benslow Music's website.
Bursaries
The Selene Webb (née Mills) Memorial Bursary Fund supports those whose financial situation would prevent them from attending our courses without assistance, particularly music students and those setting out on a career in music.