Our 2021 course will be held at Benslow Music, Hitchin, just a 30-minute train ride from Cambridge or London. The ideal base for exploring some of England's most beautiful coutryside, the historic town of Hitchin with its fine parish church is a destination in itself. There is also plenty of free parking.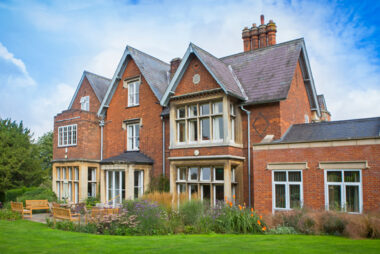 Benslow Music has ten designated rehearsal and practice rooms, including two halls suitable for larger ensembles and public events. They possess a fine Goble harpsichord modelled on a 1727 Christian Zell original, as well as virginals, a spinet and a restored Broadwood square piano dating from the 1820s.
Benslow Music provides a wide range of comfortable bedrooms with ensuite or shared bathroom facilities, enviable catering and all sorts of rehearsal and practice rooms. The beautiful gardens provide an inviting space in which to relax and regather energies between sessions. Additionally, all Summer School participants will be able to make use of Benlow Music's extensive music library during their course.
For more information, please visit Benslow Music's website.
Disabled Access
Please note that there are rooms for wheelchair users and also rooms located on the ground floor or accessible by lift. If you have any physical requirements, please let us know when applying.
Travel
Benslow Music campus is close to major road, rail and air links and a short walk from Hitchin's centre. The railway station is only a 7-minute walk from the campus and Luton Airport is a 26-minute car ride.
Visit GoogleMaps to find Benslow Music campus.
Meals
All meals are provided, including lunch, and will take place in the Main House.